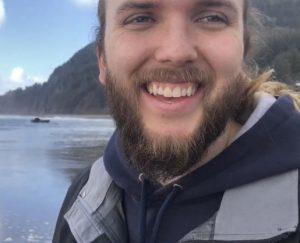 Willy Sauer was raised in Hickory, North Carolina and attended Wake Forest University where he received a Bachelor of Arts in Psychology in 2016. In 2018, he graduated with a Master of Arts in Counseling at the University of North Carolina at Charlotte. During his Master's program, he completed a concentration in addiction counseling. In Charlotte, he interned with the Mecklenburg County Jail and an intensive outpatient program for adult men with substance use diagnoses.
After graduation Willy and his partner moved to Portland, Oregon where she attended law school. During this time, Willy worked with adults in Washington County with co-occurring mental health and substance use diagnoses in an outpatient setting. Willy also worked with adults experiencing PTSD, depression, bipolar disorders, anxiety disorders, and psychotic disorders as an LPC Intern while in Washington County.
Willy and his wife are so excited to be in Coos Bay! Their dog, Moshi, is a beach fanatic and appreciates all the space to run around, get dirty, and chase tennis balls. In his free time, Willy loves to go camping, backpacking, run, read, and watch sports (Go Blazers!). He is excited for the opportunity to serve the people of Coos County.