We are happy to announce our new conselours!
Candace Wallis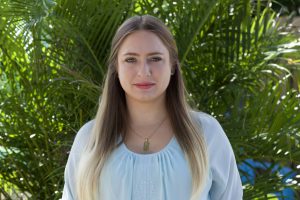 Hello Coos County, it is an honor for me to introduce myself,
Candace Wallis, as the newest counselor at Coastal Center
. With my undergraduate and graduate degrees from the University of South Florida, my knowledge and energy will benefit Coastal Center in many ways. Tired of the Florida heat, my husband Michael and I finally decided to trek across the country to the beautiful Oregon coast. We decided to nest out west in search of the great outdoors, the majestic explorations, and escaping the humidity. Our hobbies include hiking, cooking, loving our two well-behaved dogs, and shopping with Michael's credit cards. We could not be more excited for this next chapter of our lives and we hope to see you out in the community.
Willy Sauer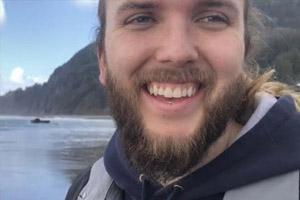 Willy Sauer was raised in Hickory, North Carolina and attended Wake Forest University where he received a Bachelor of Arts in Psychology in 2016. In 2018, he graduated with a Master of Arts in Counseling at the University of North Carolina at Charlotte. During his Master's program, he completed a concentration in addiction counseling. In Charlotte, he interned with the Mecklenburg County Jail and an intensive outpatient program for adult men with substance use diagnoses.
After graduation Willy and his partner moved to Portland, Oregon where she attended law school. During this time, Willy worked with adults in Washington County with co-occurring mental health and substance use diagnoses in an outpatient setting. Willy also worked with adults experiencing PTSD, depression, bipolar disorders, anxiety disorders, and psychotic disorders as an LPC Intern while in Washington County.
Willy and his wife are so excited to be in Coos Bay! Their dog, Moshi, is a beach fanatic and appreciates all the space to run around, get dirty, and chase tennis balls. In his free time, Willy loves to go camping, backpacking, run, read, and watch sports (Go Blazers!). He is excited for the opportunity to serve the people of Coos County.


Coastal Center, LLC, in Coos Bay, Oregon, was formed in 1981 for the purpose of providing practical, effective counseling services to address the challenges people face in their lives. Since its inception, the Center has developed a number of programs and services to meet the changing needs of the people and communities residing on the south coast of Oregon.
All Coastal Center services are provided in a compassionate manner, and in strict confidence. We are committed to promoting individual, family and organizational strengths, and helping people find solutions to problems in a timely and respectful manner. Coastal Center therapists are highly qualified and broadly trained. They are licensed and certified by a number of state and national organizations, and subscribe to the highest ethical standards.