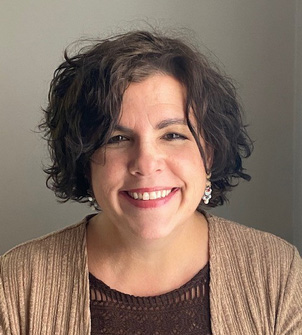 My name is Lisa Jones-Worrell I am a Licensed Clinical Social Worker. I am extremely happy to begin working for Coastal Center in Coos Bay, Oregon.
I have over 20 years' experience working with children, adolescents, and adults.
I received my BA in Psychology from California State University East Bay in 1995. After working in the human and social service field for several years, I returned to school and received my Master of Social Work from Radford University in 2011. I have been a Licensed Clinical Social Worker (LCSW) for four years.
I am originally from Virginia; however, I have spent several years living in various areas of the United States and Guam. My favorite areas are the Pacific Northwest and Northern California. I enjoy spending time hiking, kayaking, camping and going to the beach anytime I can.
Prior to coming to Coos Bay, I worked as an Employee Assistant Program (EAP) consultant with Carilion Clinic in Roanoke, Virginia. During this time, I provided direct counseling, support, and trainings to individuals, families and companies. I gained firsthand experience working with First Responders and providing trainings on managing anger, stress management, and most recently COVID-19 support.
My experience as an LCSW has allowed me to work directly with children, adolescents, and families dealing with abuse and trauma; grief and loss; and severe mental health. I thoroughly enjoy working with children and adolescents involved in the foster care & court system.
I use various therapeutic techniques including: cognitive behavioral therapy; solution-focused therapy; and trauma-focused therapy. I like to work out of a strength based perspective and provide person center therapy.
I am looking forward to working in this community and being a part of the great work that is being done at Coastal Center.