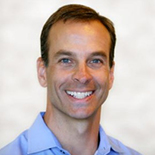 Durel Kirby was born and raised north of Baton Rouge, Louisiana, on his parents' beef cattle farm. After attending Louisiana State University for his bachelor and masters' degrees, he began his career in social work at East Louisiana State Hospital in Jackson.
Durel moved across country to Oregon in 2000, following his wife to Coastal Center, and hauling not only all their worldly possession but also their three cats and his faithful border collie Cody.
Durel is a Licensed Clinical Social Worker in Oregon, a family mediator, alcohol and drug evaluator, and clinical supervisor. He provides individual, family and couples therapy, utilizing family systems and cognitive therapeutic strategies.
Last but not least, if it meets his clients' needs, Durel practices social work in partnership with Cinco de Mayo Kirby, the newest generation of faithful border collie. For many adults and children, Cinco brings warmth and affection to the clinical setting.