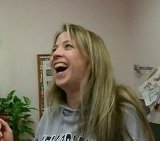 Debbie Kirby was raised outside of the fabulous city of New Orleans and subsequently attended Louisiana State University (Geaux Tigers!!!) where she earned her Bachelor's in Psychology and a Master's in Social Work. While at LSU, she interned for the Baton Rouge school system counseling inner city youth, an adolescent group home and the state forensic hospital. Ideally, Debbie wanted to work in a private practice setting serving troubled youth, and was able to find that place in Oregon with Coastal Center in August 2000.
Debbie works primarily with youth 18 and under, specializing in trauma, abuse, foster/adoption, attachment and eating disorders. However, many of the adults she works with also struggle with some of these same issues, in addition to day-to-day life stressors. She also enjoys traveling around Oregon to work with and train foster parents on attachment and adoption issues.
To keep things lively, she likes to laugh a lot, explore new places with her family, serve the community, dance, and spend time playing with family and friends.